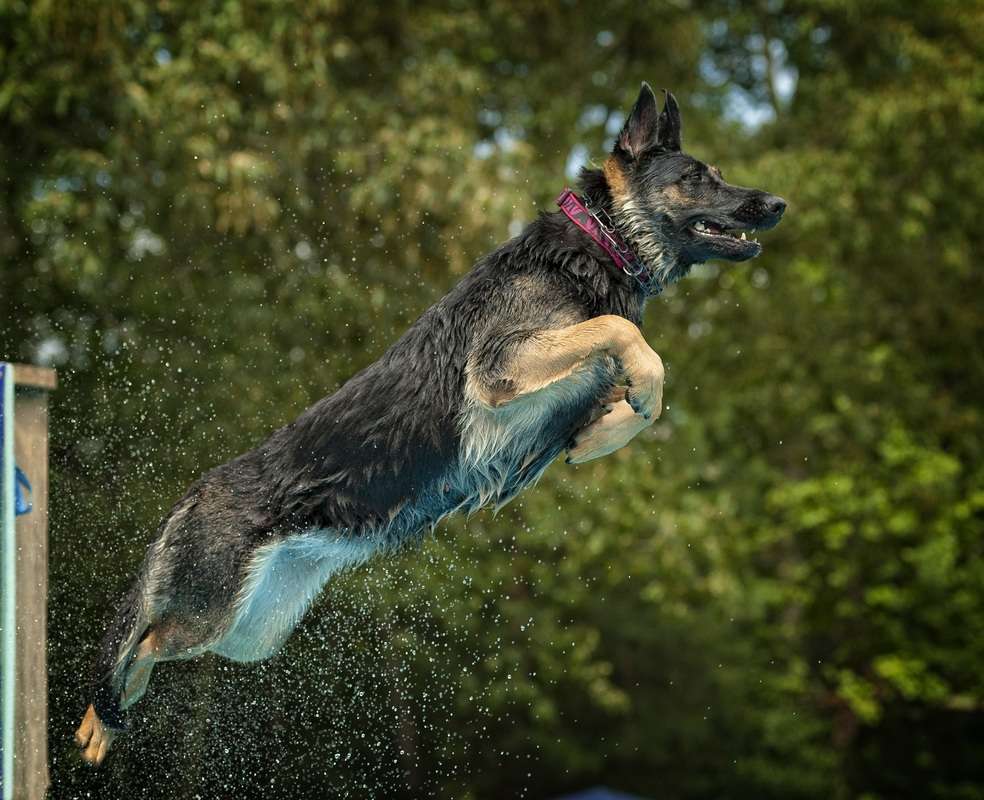 Camelot's Weapon of Mass Destruction (Retired)
CA DN DJ
Talon is my Tory and Thorn daughter from September 2014. She is a large boned, heavily muscled female. She weighs 89 pds. She is a phenomenal little girl, high drive, extremely social, strong nerve and tenacious. She has extreme food and ball drive and is amazing in the water. Talon earned her DN (Dock Novice) the first competition she participated in and her DJ (Dock Junior) in her second competition. She is very athletic. She is currently working on earning her Obedience titles and we are working toward possibly earning a protection title later next year. Talon has the best hip scores of any dog we own and we are very proud to say she is a prime example of our third generation.
| | |
| --- | --- |
| Sire | Camelot's Dark Knight |
| Dam | Camelot's Shining Victory |
| Gender | Female |
| Name | Talon |
Related articles
Camelot's Dark Knight FO, PA, P1,PDC, PSA1

Elite Tactical K9 Mace

War Van Den Heuvel

Dakota Von Armierung Haus

Chyna Von Haus Cimmerian

V

Iltis von der Wildsau SCHH3 IPO3

SG

Agnes z Gartu ZVV1

Camelot's Shining Victory

Camelot's Lord Brom FO, PA, P1

Camelot's Dark Knight FO, PA, P1,PDC, PSA1

Camelot's Phoenix vom Welcross FO, PA, P1 PD1

Camelot's Lady Guinevere FO, PA

Dax von der Wilden Rauberbande SchH1

Inka vom Palmaleinehof
Sons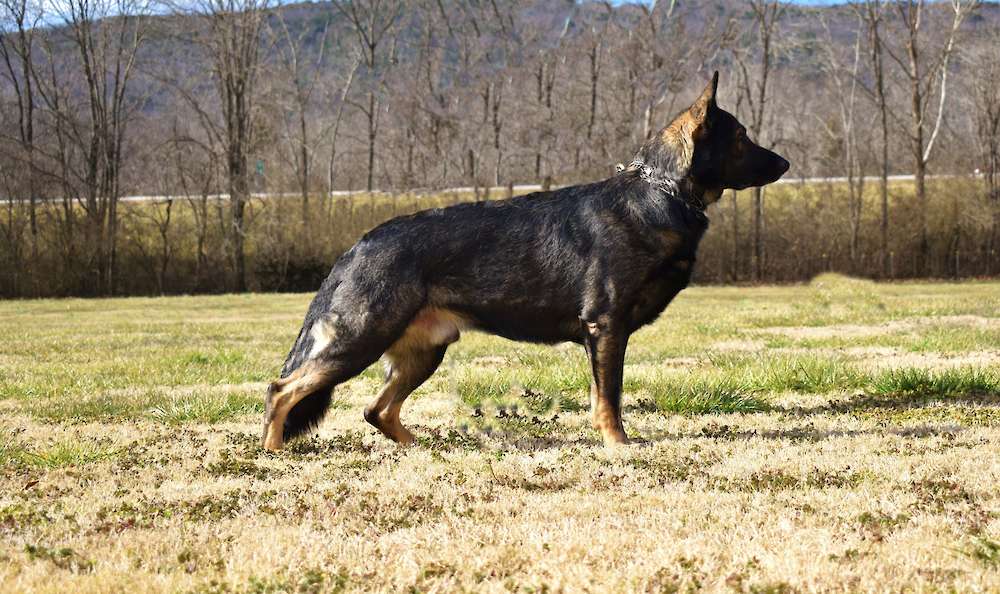 Camelot's Galactic Warrior "Groot"
DJ, DSX, AS, DM, PSD-NE, PSD-ND, PSD-NS, PSD- NC, PSD-NB, SDN, PSD-AE, PSD-AD, PSD-AC, PSD-AS, PSD-AB, SDA, NW1, NW2-P NW3 NW3 Elite (P)
Redrum von den Sportwaffen X Camelot's Weapon of Mass Destruction (Retired)